Description
Liszt Vol. 1 Sacred Meditations
CONTEMPLATION, a series dedicated to Liszt, brings you heretofore little known repertoire of great historical significance, in both craft and meaning. Liszt was the great experimenter of the 19th century. His output reflects such a wide variety of writing devices and sentiments that, once unearthed, we cannot be without it.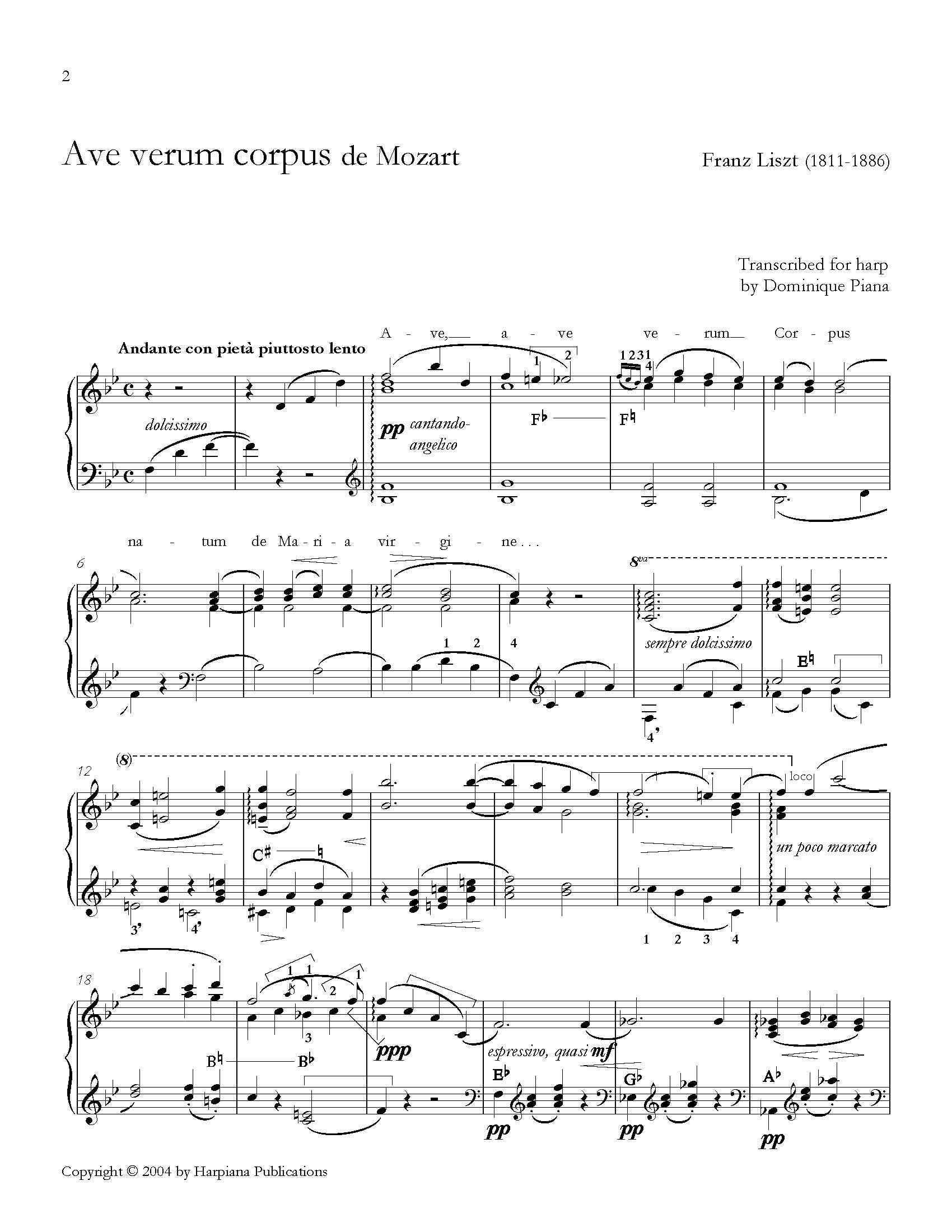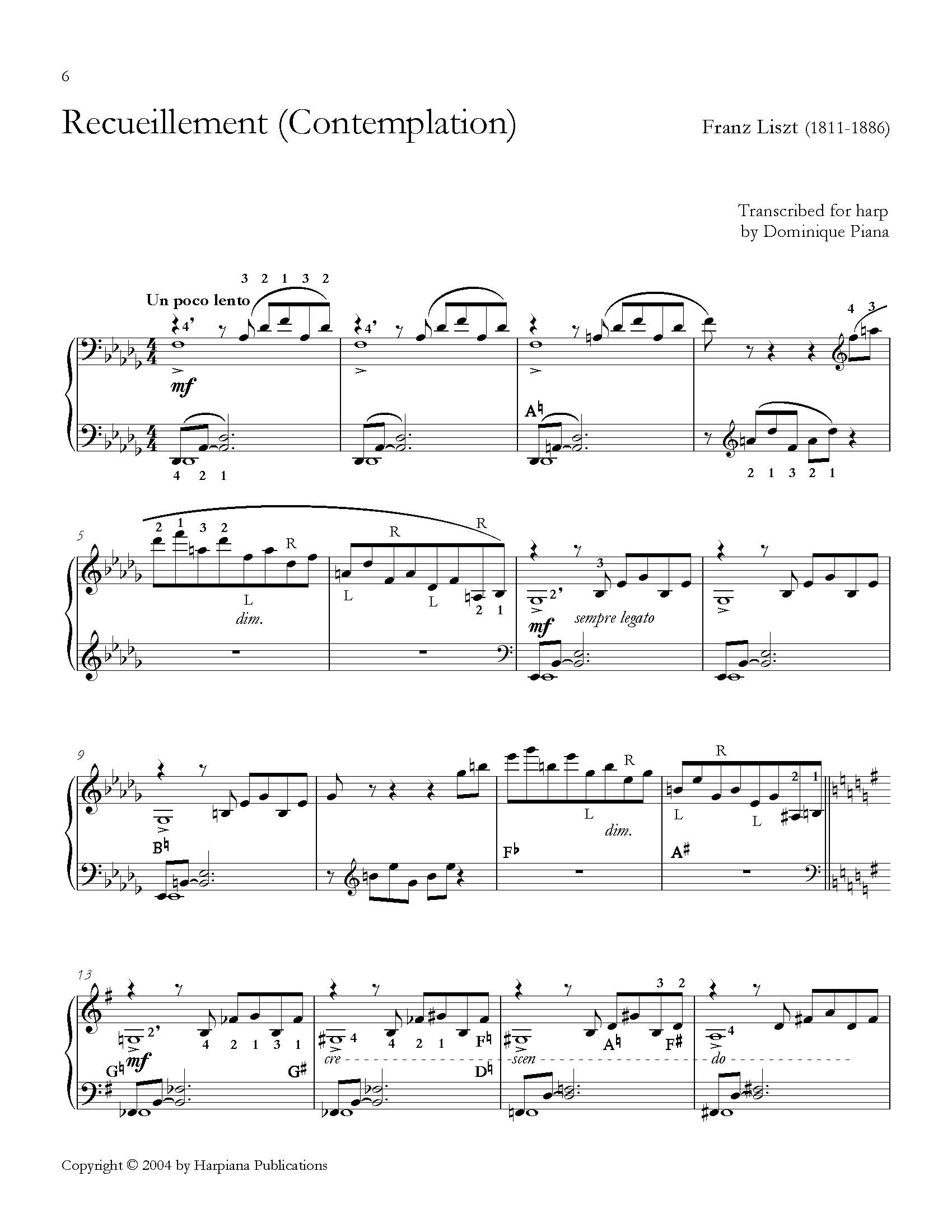 The renowned Franz Liszt (1811-1896) is the most famous fan the harp has ever had. Not only did he try to play it, complaining about "those pesky pedals", he insistently asked the harpists he knew to make transcriptions of some of his pieces (Angelus, as a prime example). He wrote beautiful harp parts into his symphonic poems and composed a few choir pieces expressly with harp. Check out his very accessible Hymne de l'enfant à son réveil . Or, if you are into chamber music, a trio version of his symphonic poem Orpheus.
Liszt and his music deserve to be not only thoroughly rehabilitated, but also enjoyed in his unabashed expression of sentiment. The innovative techniques and effusive flights of fancy in his piano music put our own 19th century harp repertoire in perspective. Musical gestures abound, allowing the performer to inhabit the music, body and soul, always striving heavenward toward transcendence.