Description
Holý 2 Lieder for voice and harp, medium voice (Herbstlied – Abschied)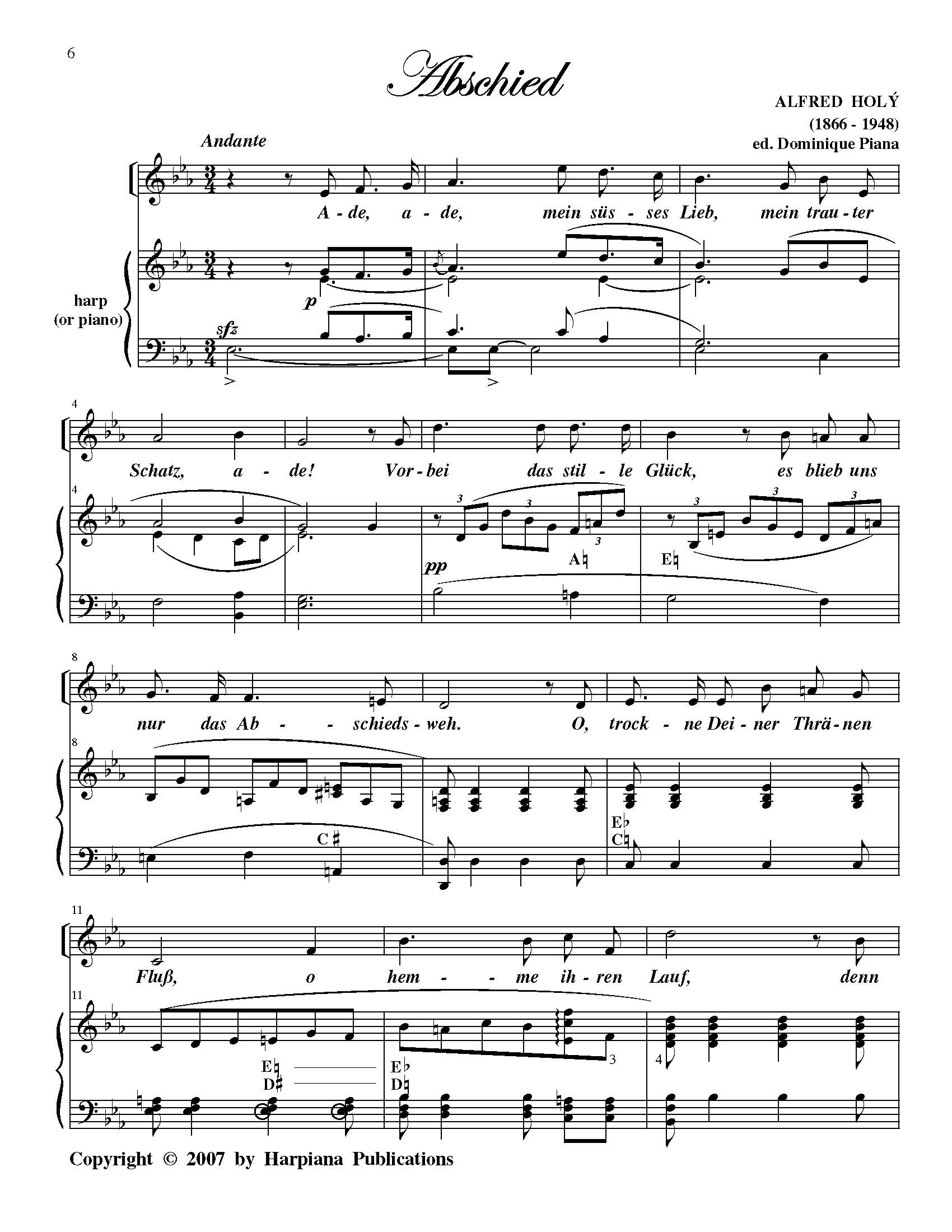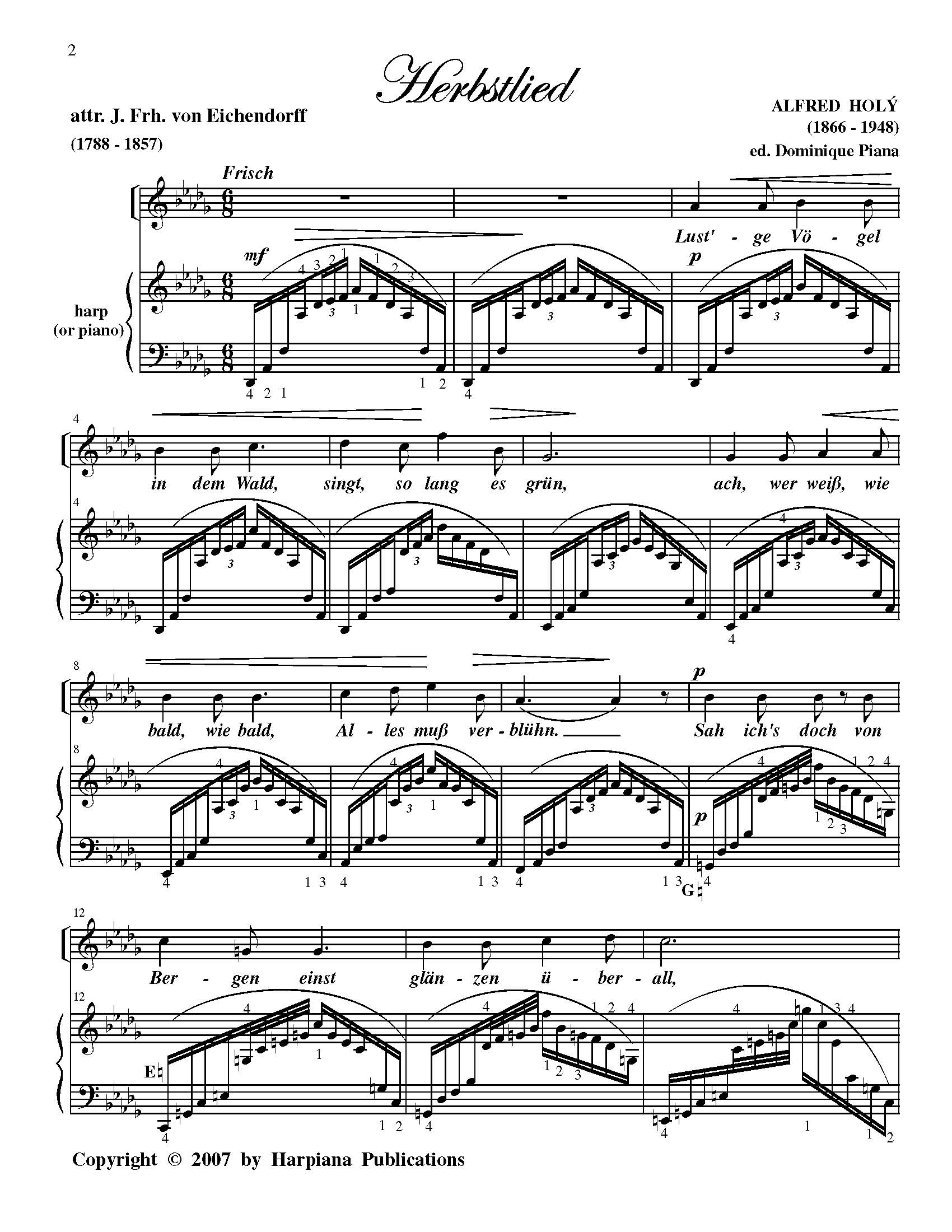 Among harpists-composers, Alfred Holý was considered the "last of the romantics", as he decidedly continued to write in a late-romantic idiom uniquely his, well into the 20th century. Most of his compositions stand out for their melodic invention and unique "turns of phrase" rather than technical innovations.
Holý was born in Oporto, Portugal where his Czech father was hired as a bandmaster, but grew up mainly in Prague. After studying violin and piano from childhood, he chose the harp as his main instrument for professional training at the Prague Conservatory.  Soon he distinguished himself as an orchestral musician, first in Prague, then in Berlin where he joined Poenitz and Posse at the Imperial Opera Court Orchestra. He became known as "Mahler's favorite harpist" when the composer-conductor pursued him to join the Vienna Court Opera under his directorship. Always eager for new musical adventures, Holý later moved to the United States to play with the Boston Symphony (under Muck) and teach at the New England Conservatory. Upon retiring, Holý and his wife reluctantly moved back to Austria, because their two sons were never able to join them in the New World. While, as a Czech national, he safely escaped the shunning of the German musicians during World War I in America, the Second World War (and its aftermath) was not kind to him and his family, and he spent his last days in Vienna in dire circumstances.
Two Lieder
Dwell in the emotional landscape of Holý's favorite German poet Eichendorff (Joseph Freiherr von), where the music is clothed in fin de siècle harmonies.  The wish to leave with the birds, in Herbstlied, and the tearful adieu of Abschied reveal themselves to be but two sides of the same coin. The "wandering life" was made famous in so many lieder by the famous composers Schubert and Schumann and Brahms. Despite the sophistication of Holý's little gems, there is an underlying sincerity reminiscent of folk song. Nature mirrors and participates in the world of feelings as a sentient presence. The two Lieder are presented in separate editions for high and medium voice, and would be playable on piano as well.