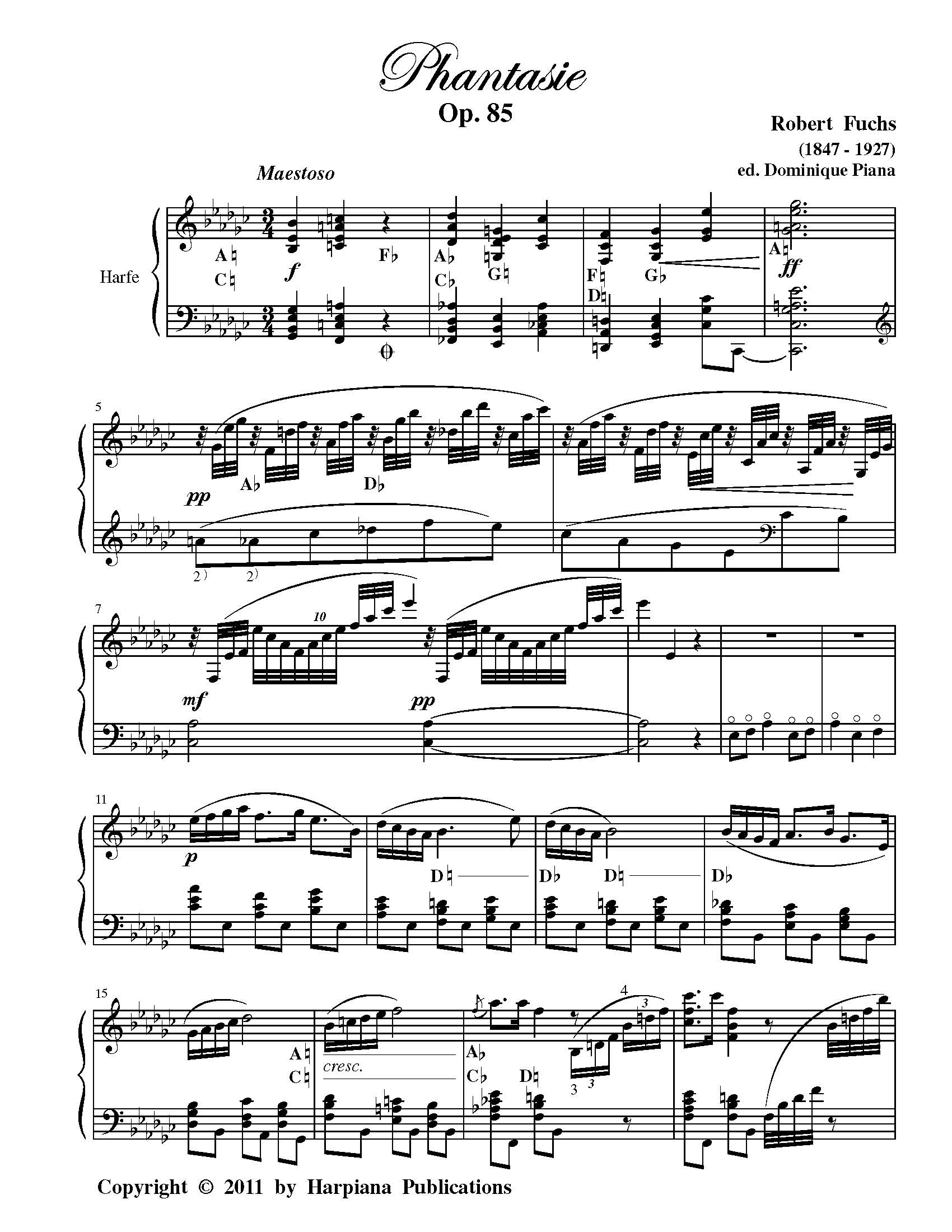 Why do some pieces fall to the wayside in the course of history? There has to be a different story for every work considered. Robert Fuchs (1847-1927) was an esteemed professor of harmony at the Vienna Conservatory from 1875 to 1912, whose famous students overshadowed him: Gustav Mahler, Hugo Wolf, Franz Schreker, and later even Sibelius, Enescu, Zemlinsky, Korngold, Melartin and Ascher. During his lifetime he was famous for his charming Serenades for string orchestra. His friend Brahms thus spoke of him: "Fuchs is a splendid musician, everything is so fine and so skillful, so charmingly invented, that one is always pleased."
Phantasie seems to date from 1908 or 1909. He also wrote the Marienblumen for female choir and harp or piano op. 84 (1909), soon also available here in a new edition. An die Zither an meiner Wohnungsstüre, for male choir and harp op. 98 (1913?) followed later.
A modest man who started his career as a répétiteur and teacher, he slowly rose through the ranks, first as an organist, then as composer. He became the conductor of the Gesellschaft der Musikfreunde (literally, the Society of the Friends of Music) in 1875.