Description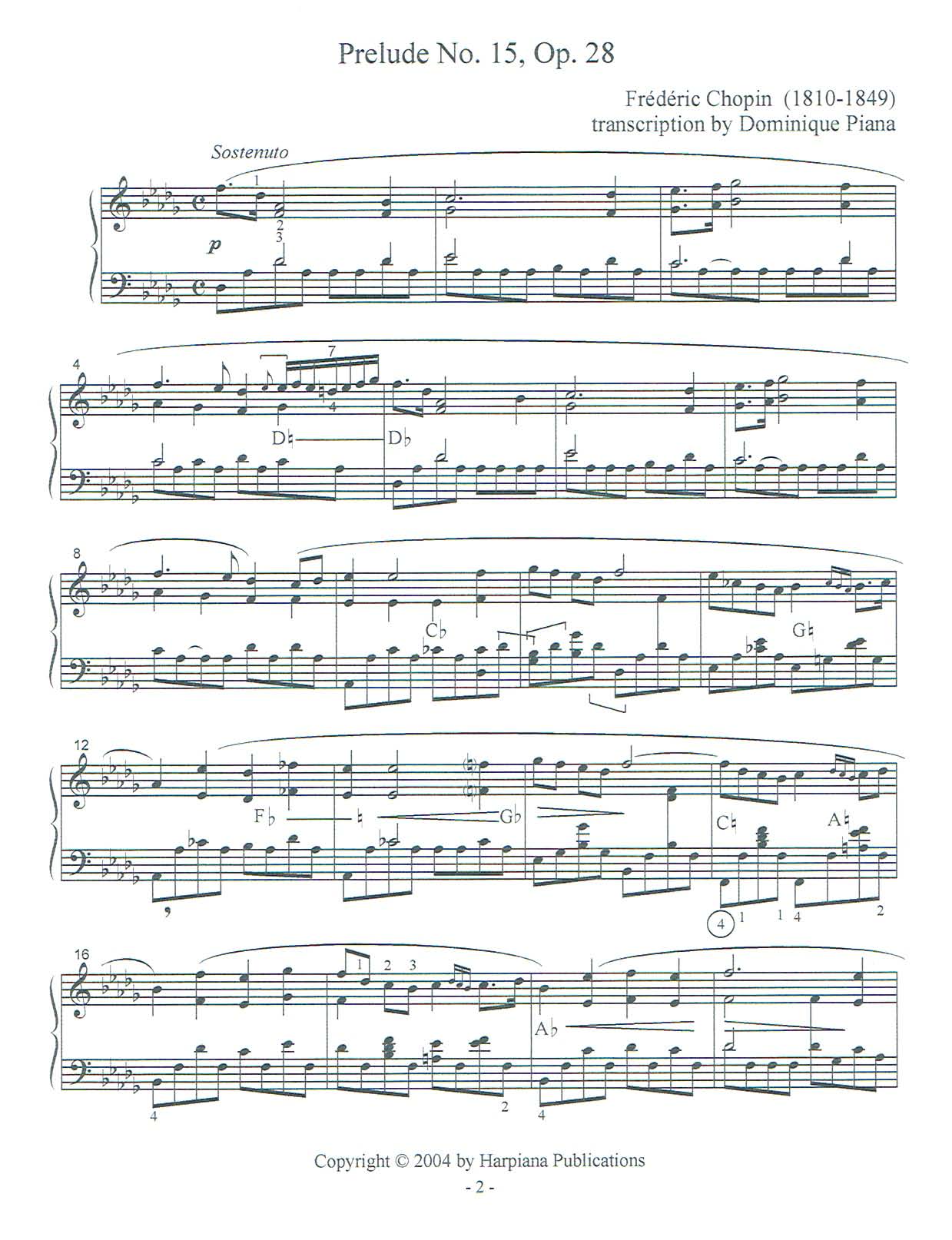 As harpists, we sometimes miss the famous classics of the repertoire, since most of the great composers did not write for us. Thus we must resort to transcriptions, if we can't live without certain composers and pieces.
The fifteenth in a collection of preludes written in each of the 24 keys in imitation of Bach, this Prelude was considered "the most important and most highly finished of them all" by the French pianist Alfred Cortot, in his practice edition. Chopin's "accompanied melody" style bears close resemblance to Bellini's cavatina. His unique sentimental expression could be derived from habits such as dwelling on the dissonant note of appoggiaturas, moving between major and minor modes or, as illustrated in this particular prelude, lingering in a "harmonic daydream" upon repeated notes and chords, acting as a hypnotic drone.
In this transcription, once the central modulation from Db Major to C# Minor is taken care of enharmonically by carrying through the key signature of five flats to the end, there are no more serious obstacles to performing it on the harp; that is the necessary "infringement" of the rules. The music may look "atonal" in places, but the ear will recognize the charged harmonic fluctuations as the ones the heart already knows and wants to hear.